[Séminaire de génie mécanique] Artificial Hearts: Bioengineering Challenges, Daresay Limits?
Date
Jeudi 22 mars 2018
Contact
Frédérick Gosselin
3747
Catégories
Retrouvez également cet événement sur
Consulté
318
fois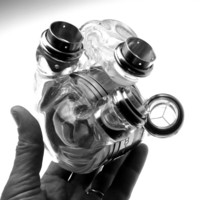 Séminaire par Shelley McKellar Associate Professor and Jason A. Hannah Chair in the History of Medicine, Departments of History and Surgery, University of Western Ontario

Former U.S. Vice President Dick Cheney told reporters that the device 'saved his life' when asked about living with an implanted mechanical pump for 20 months (from 2010 to 2012). Preceding artificial heart patients, like Robert Tools and Barney Clark, did not enjoy such successful recoveries. Prof Shelley McKellar examines several artificial heart devices, situating the triumphant narrative of this technology alongside the technical challenges and clinical difficulties. Who would not want a life-saving, off-the-shelf device fix for a loved one dying of heart failure? McKellar argues that desirability—rather than feasibility or practicality of artificial hearts—drove the development of this technology. The promissory nature of artificial hearts as a cure for heart failure aligned neatly with the twentieth-century American medical community's view of the body as an entity of replacement parts. But it was (and is) an imperfect technology, and its controversial history speaks to questions of expectations, uncertainty and daresay limits when it comes to our ability to replicate mechanically the human heart.